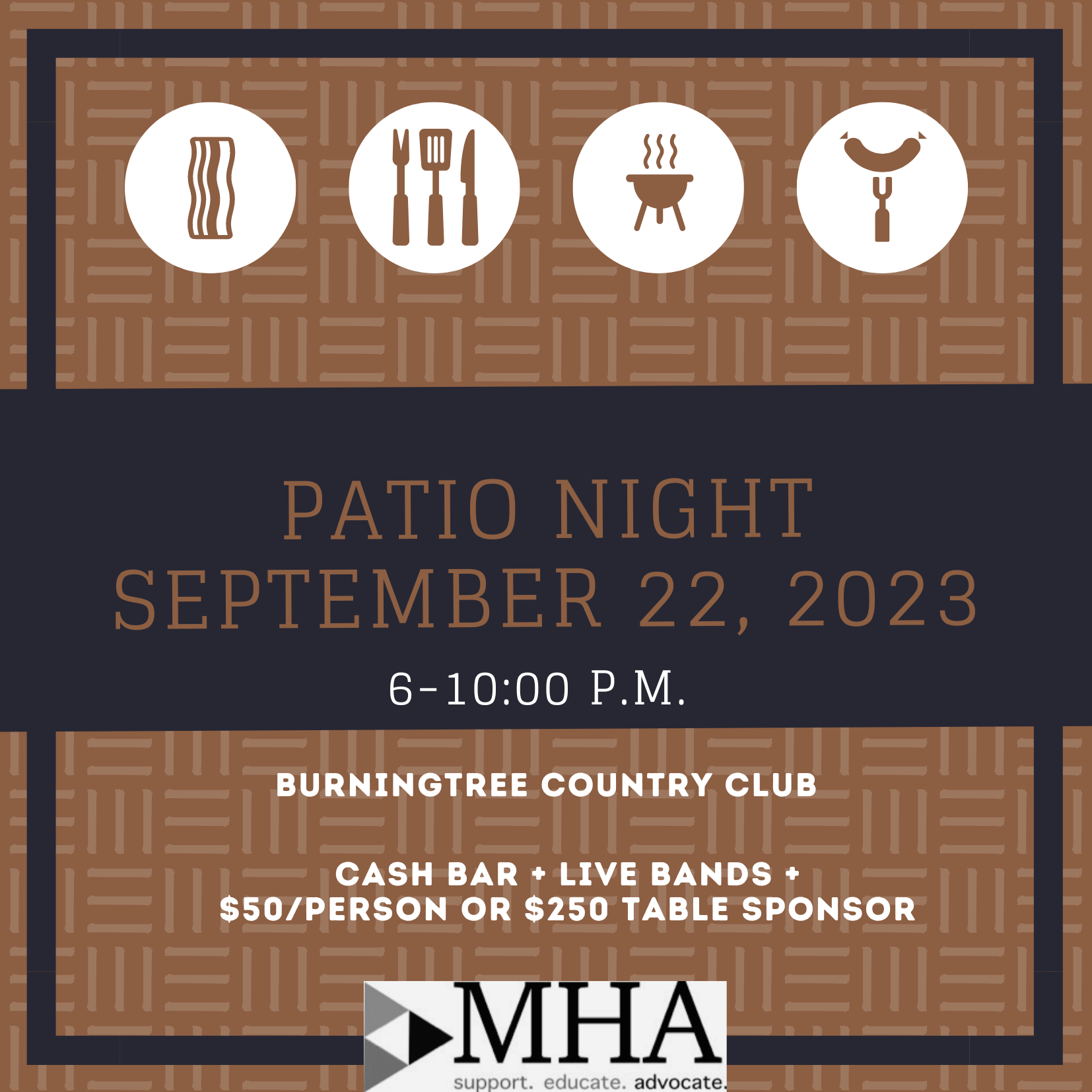 Individuals are $50 per person which covers food, entertainment, and your donation to MHA. If you would like to purchase a table of 6 at a discounted rate of $250 per table, please email us at [email protected] and we will accommodate your request.
We will have a cash bar available at Burningtree Country Club.
As always, thank you for supporting your Mental Health Association in Morgan County!